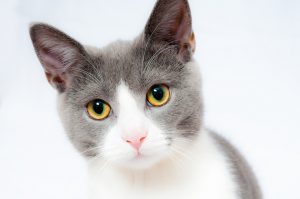 Is allowed for small live domestic animals (up to the size of a domestic cat), which are not dangerous and are transported in a cage, as a hand luggage. The cage must be constructed such as to prevent any damage to luggage and passengers. Small domestic animals as well as assistant dogs for blind persons are transported free of charge.
The transport of dogs which are not or cannot be transported in cages, as hand luggage, is allowed only provided they are on a leash and with a muzzle. For this category of dogs, a ticket must be paid.
Any animals carrying infectious disease are excluded from transport. Transporting animals in coaches fitted with restaurant facilities is forbidden, except for the assistant dogs accompanying blind persons. Moreover, the assistant dogs are exempted from the obligation of carrying a muzzle.
Cats and dogs are allowed in sleeping or couchette coaches when their owner or eventual accompanying persons buy international tickets and booking supplements for all the seats in the compartment.
An animal transported in a train is in the care of its owner. The owner is responsible for the eventual damage that the animal may cause.
The railway undertakings which are involved in the international transport with night trains may provide, in general or in isolated cases, different conditions from the above-mentioned