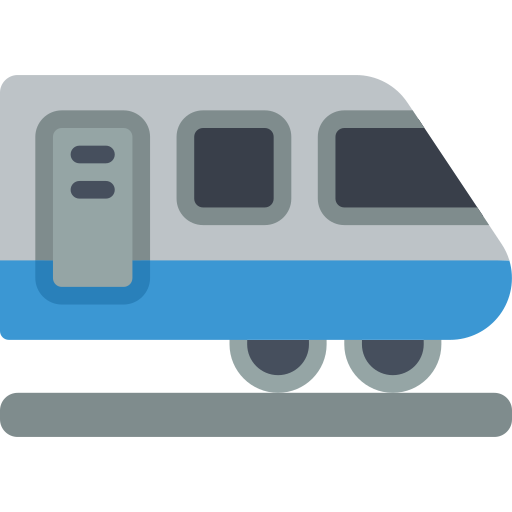 1. The transport of passengers is carried out according to the provisions in force, respectively according to the rules of hygiene and behavior issued by the authorities, for the protection of people and prevention of Covid-19 infection.
It is recommended to:
– Avoid travelling during peak hours, if possible,
– Wash/disinfect your hands before departure
– Allow other passengers to board/get off the train safely, waiting at a sufficient distance before boarding/getting off the train
– All available entry/exit areas/doors should be used evenly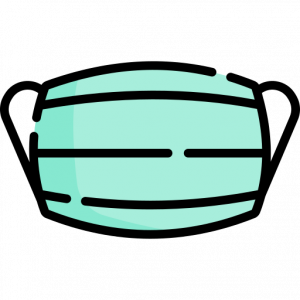 2. Wearing a protective mask covering the nose and mouth is compulsory in all stations, when boarding/getting off the train, as well as throughout the journey.
It is recommended to:
– Use disposable gloves
– Keep sufficient distance between passengers, despite the use of a protective mask
– Passengers should cough or sneeze only into their bent elbow or in a tissue/ handkerchief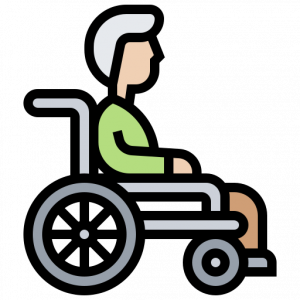 3. If there are persons requesting assistance to board the train, they will notify the CFR Calatori representative, according to the regulations in force, who will establish the way of granting assistance for those persons.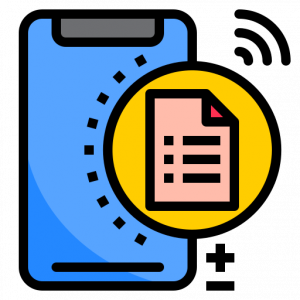 4. CFR Călători recommends purchasing tickets ONLINE or using the credit card payment where possible.
Buy ONLINE tickets in local trafic
Buy ONLINE tickets in international trafic
Important! We would like to inform about a new legal obligation for customers when entering any train in Germany.
As of Wednesday, November 24 2021, customers who want to travel to/from/in Germany by train need to be
• vaccinated against covid-19,
• recovered from covid 19 (max. 180 days ago) or
• tested negatively (antigen or pcr test), test must not be older than 24 hoursA valid proof must be shown in train upon request during ticket control.This regulation applies for all travels in Germany including incoming and outgoing travelers as soon as they enter/leave Germany except for children under 7 years of age and school-children.We kindly ask you to inform your customers as well as on-board staff.
Useful Links:
| | |
| --- | --- |
| HOTĂRÂREA nr. 2 din 07.01.2022 privind procedura de aprobare a listei cu încadrarea țărilor/teritoriilor în zonele de risc epidemiologic, criteriile pe baza cărora se stabilește încadrarea acestora, regulilor de aplicare a măsurii carantinei asupra persoanelor precum și aprobarea a listei cu încadrarea țărilor/teritoriilor în zonele de risc epidemiologic (sursa https://www.mai.gov.ro/) | Citește |
| Anexa la HCNSU 2 din 07.01.2022 Lista cu clasificarea țărilor/teritoriilor în funcție de rata de incidență cumulată (sursa https://www.mai.gov.ro/) | Citește |
| HOTĂRÂRE nr. 1 din 05.01.2022 privind propunerea prelungirii stării de alertă și a măsurilor necesar a fi aplicate pe durata acesteia pentru prevenirea și combaterea efectelor pandemiei de COVID-19 (sursa https://www.mai.gov.ro/) | Citește |
| Anexa la HCNSU nr. 1 din 05.01.2022 MĂSURI DE PREVENIRE ȘI CONTROL A INFECȚIILOR PROPUSE A SE APLICA PE DURATA STĂRII DE ALERTĂ (sursa https://www.mai.gov.ro/) | Citește |
| Declarație pe propria răspundere – Stare de alertă (sursa https://www.mai.gov.ro/) | Descarcă |
|  Evită aglomerația! Cumpăra bilete de tren ONLINE în trafic intern și internațional. | Citește |
Pentru informații actualizate accesați site-ul Ministerului Afacerilor Interne – https://www.mai.gov.ro/utile/
Icons made by Freepik from www.flaticon.com