Posted
15-04-2021
into the
Events
---
Steam locomotives museum in Reșița provides us a true history lesson. 16 steam locomotives are exibited outdoor, of which 14 were produced in Reșița. One of the most important exhibits is RESICZ locomotive, which was built in limited number (3 units) and you can admire it right at the entrance to the museum. The museum was founded in 1972 by the Engineer Mircea Popa, at that time the Director of Machine Building Plant in Reşiţa (UCMR). The inauguration of the museum marked the 100th anniversary of the beginning of the production of locomotives in Reșița. In the tourist attraction you can see a variety of exhibits with different characteristics and sizes, from locomotives used on forest railways to locomotives used on industrial railways.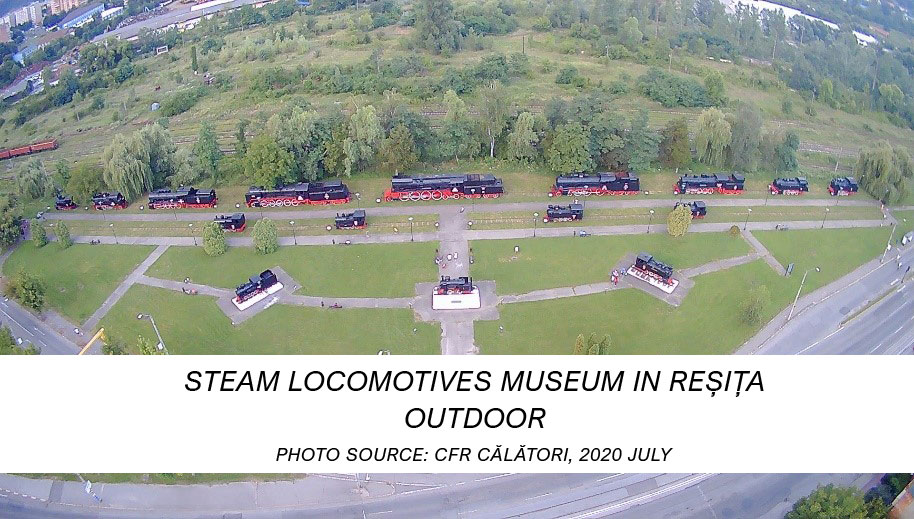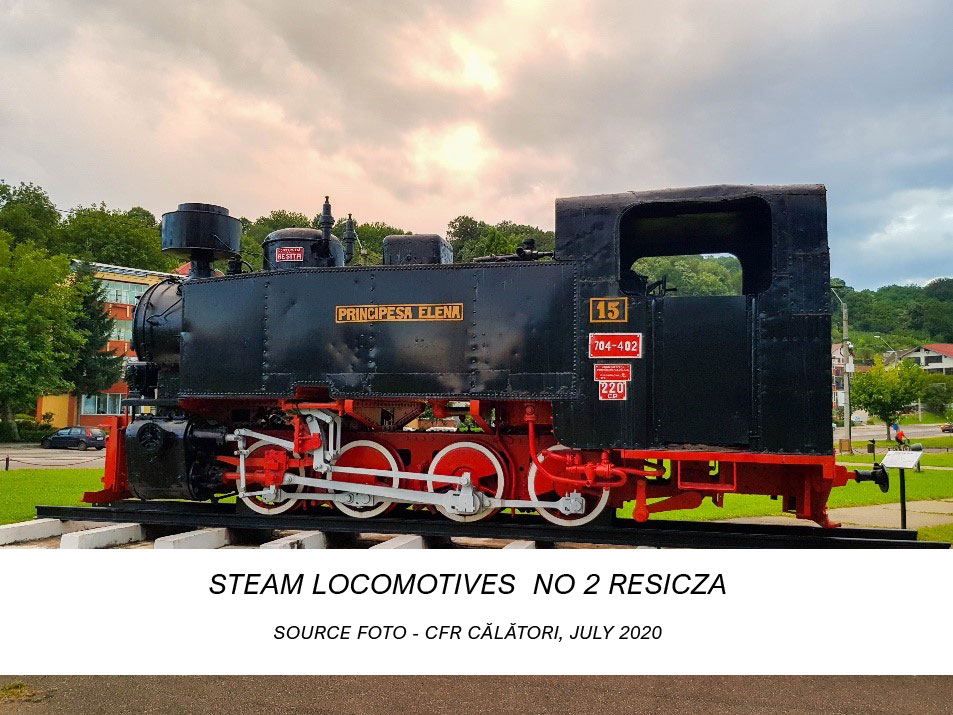 "Resicza" No. 2 steam locomotive is the first built in 1872 in southeastern Europe, at Reșița locomotive factory, based on Szekul locomotive built in Vienna – model no. 1 of the Scottish Engineer John Haswell. Szekul model was put into operation on the 950 mm gauge industrial network of the the Steel Plant in Reșița, where there were three steam locomotives identitical to this model, the first being Resicza, and the other two, "Bogsan" and "Hungaria", which were scrapped in 1937. The length of the locomotive is 4,48 m and the service weight of 11,5 t. The locomotive was designed for a 948 mm gauge and was used into operation between 1872 and 1937. In 1961 it was recovered and saved from scrapping from Câmpia Turzii plant yard by the Chief Engineer Mircea Popa.
Another important steam locomotive from Resița Museum is of 704.402 series – "Principesa Elena". Is it the second steam locomotive built on the teritorry of Greater Romania, in 1925. After being taken out of service in 1970, the locomotive was brought to the museum and given a central place. The first locomotive of this series, Principele Carol, 704.401, was scrapped and is not exhibited at Reșița open-air locomotive museum. The 700 series of superheated steam locomotives was developed by the designers of the new Locomotive Factory set up after the establishment in 1920 on the StEG structure, of the company Uzinele de Fier and Domeniile Reșița (UDR).
In the European Year of Railways, find out more about railway history!
Get on the train!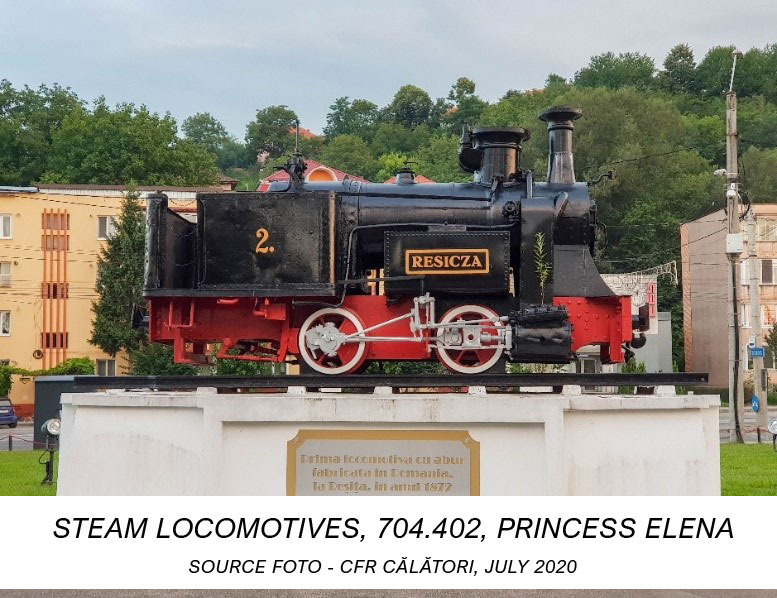 Did you know that?
Access to the museum is free.
Unil 1964, the locomotive factory in Reșița produced a number of 1.491 steam locomotives, after which, during the same year, the production for the manufacture of diesel and electric locomotives moved to Electroputere Craiova.
Other articles on the same subject:
CFR Călători, partner of Connecting Europe Express! click here
The future of transport is the railway – Chose the railway! click here
Romania – Founding Member of the International Union of Railways! click here
Railway transport – the Most Ecologic Type of Passenger Transport in Europe click here
The "Ceferiada" Event click here
Steam locomotives museum in Dej click here
Rail transport connects Europe click here
Intelligent transport click here
The TRAIN = The railway transport is cleaner click here
140 years from the first railway built entirely by Romanian engineers click here
The railway connection of the Capital with the East and the West, in the beginning click here
The beginning of railways in Europe click here
Explore the railway route Suceava – Putna click here
The history of the royal train – CFR Călători click here
The Danube Cliff and the Filești Tunnel in the European Year of Railways click here
The Filiași – Bumbești – Livezeni railway click here
The Caracău Viaduct – the largest concrete arched viaduct in Romania click here
The Royal Station of Bucharest Băneasa click here